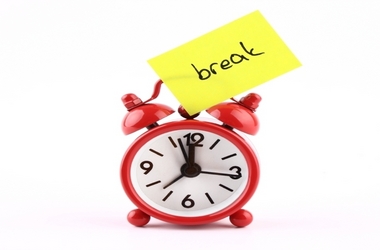 Each month I'm an emotional wellness expert on 'Your Caregiving Journey,' an online radio show devoted to caregivers. This month: the link between taking care of others and NOT taking care of ourselves. So often, we use food to give us the 'break' we really need, because eating makes us feel like we're 'doing' something. Really, though, our souls may be yearning for lots of other outlets--including the ability to sit and do absolutely nothing, stare into space, take a bath.
So how do we stay in touch with those possibilities? One of the ways we explored on the show is to make a list of 20 or 30 things you'd love to do to relax or nurture yourself--include staring into space, calling a friend, putting on music, reading, drawing, going for a walk--and put it on the refrigerator or on your cupboard. The next time you reach for food and this list stares you in the face, ask yourself whether or not one of the other things on your list would meet your deepest need more kindly.
We also talked about continuing to pay attention to the body's signals and language as a way of understanding what you need, similar to the blog of a few weeks ago on Body Language. Do you know the difference in your body between sadness and hunger? How would you describe each physically in your body? Paying attention to these differences can make you more aware of why you're eating and the difference between emotional and truly physical hunger.
I could go on, but it might be more fun to just listen to the interview yourself! So here's the link:
http://www.caregiving.com/2011/08/im-enough-so-ive-had-enough-of-the-doritos/comment-page-1/
And for those of you who don't know, 'Anna Stookey's Befriend Your Body' page is newly up on Facebook. I'll be posting thoughts a few times a week on the bodymind relationship and include inspirations from other friends and followers... Check it out!
My warmest thoughts for a healing end of the summer--
Taking time to take care of yourself even as you care for others...